An air of opulence and grandeur
South Beach Events of A Lifetime
From our palatial ballroom with a reception up to 360 guests, to a stately boardroom for private meetings, we have over 30,000 square feet of space for South Beach events and soirees that make a statement.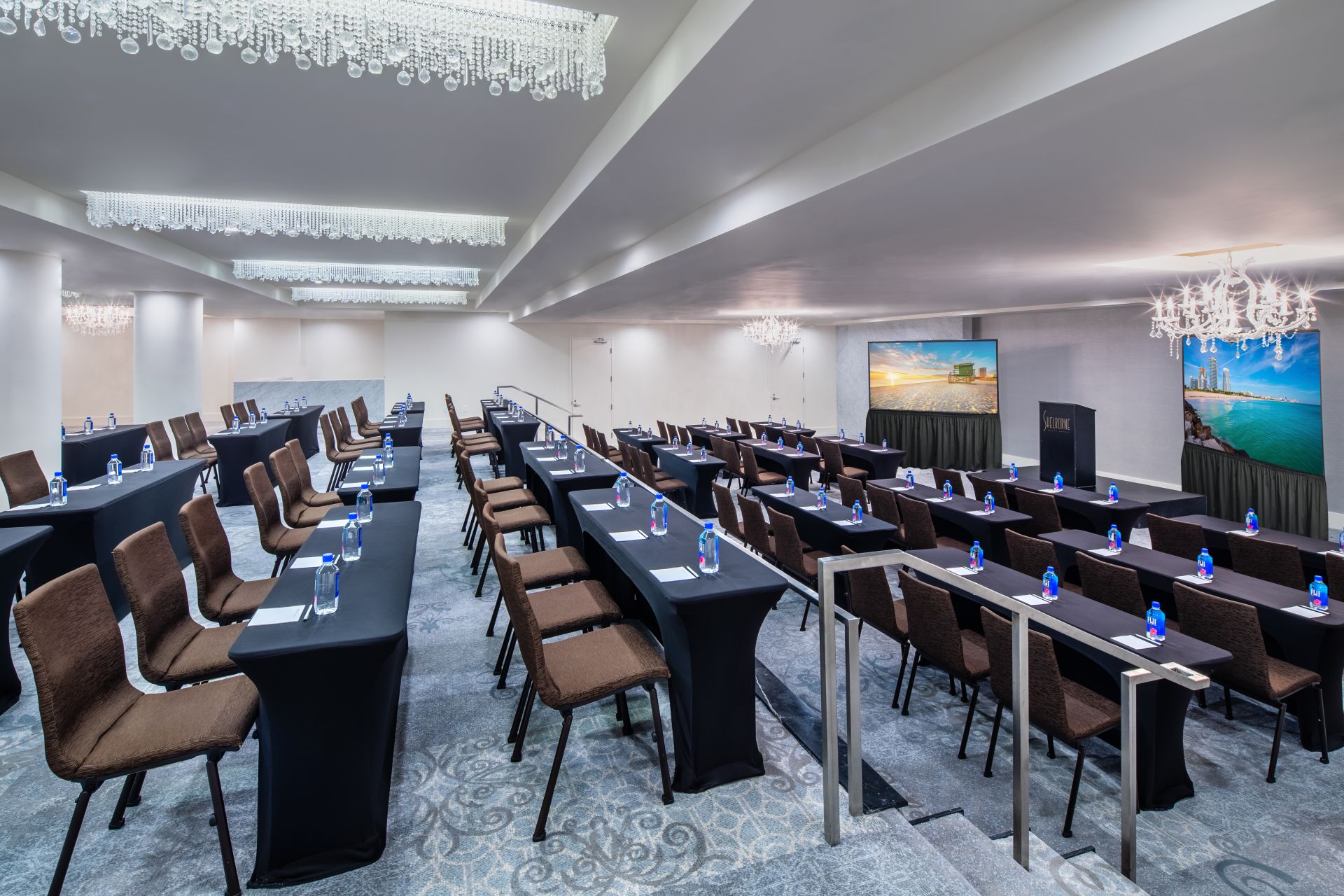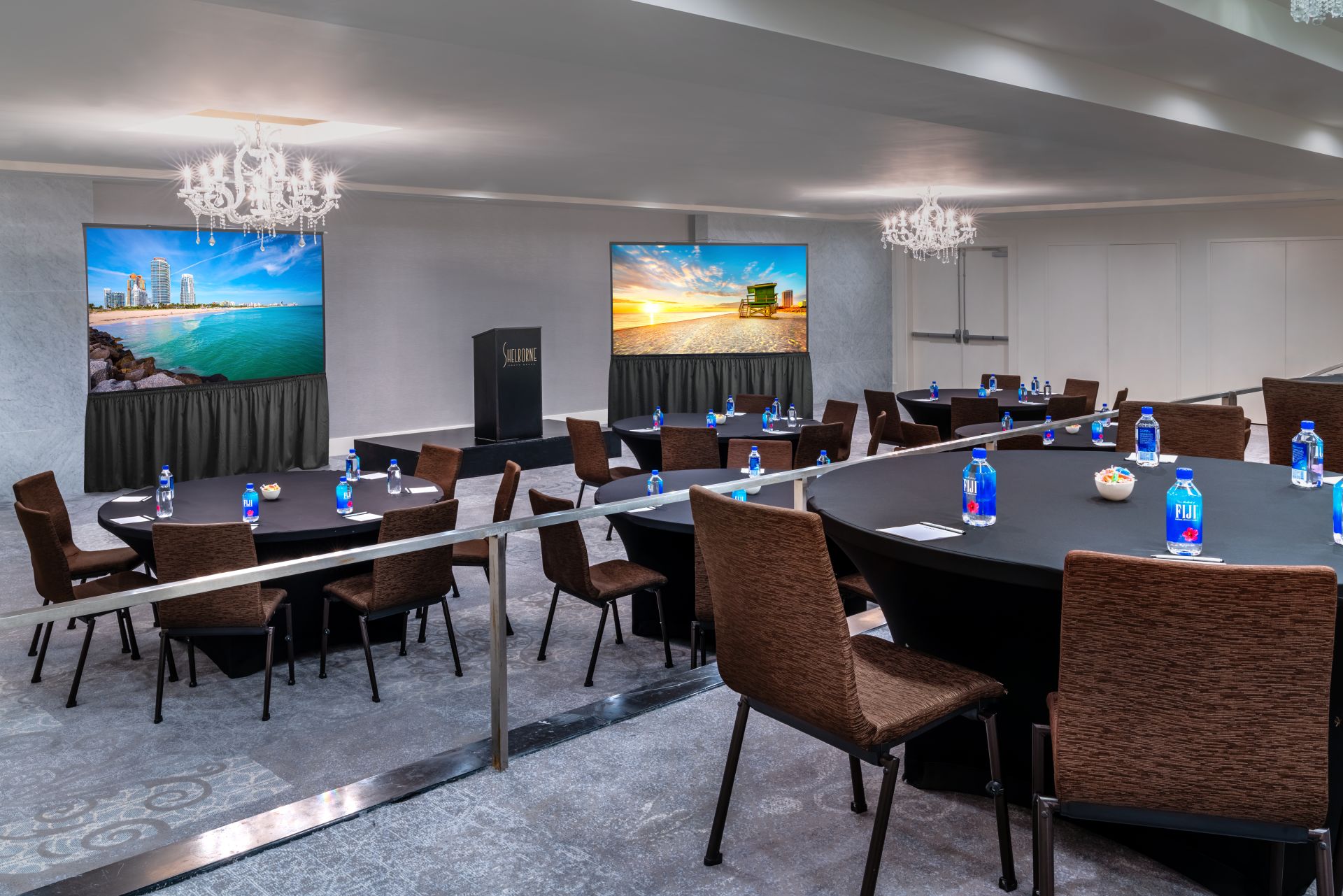 Venue
Total
Square FT
Ceiling
Height
Grand Eldorado Ballroom
4388
10'
Eldorado I
899
10'
Eldorado II
3489
10'
Continental
1916
9.6'
Rambler
689
9'
Boardroom
405
8'
The Gallery (Pre-Function Space)
724
10'
Pool Deck*
13,249
-
Oasis*
5119
-
Sky Terrace*
3722
-
Library
-
-
Drawing Room
-
-
Miami Social Events
That Shine
Celebrate life's best moments in our stunning event spaces - from our Grand Ballroom to the beautiful sandy beach. The elegant Grand Eldorado Ballroom is a spectacular space for receptions, banquets, fundraisers, parties and corporate gatherings.
The Sky Terrace is a sublime outdoor venue for Miami social events. This 3,700 sq. ft. elevated space overlooks Shelborne's iconic pool deck with stellar views of the Atlantic Ocean.
---
Celebrate life's best moments at Shelborne South Beach
Or guests can invite up to 200 friends and family for an exclusive gathering at our backyard Oasis Garden.

Experience our iconic Pool Deck with ten private cabanas and white chaise lounge chairs. With oceanfront views and lush surrounding greenery, the Pool Deck lends itself to sunny affairs and stunning evening soirees. Small groups are welcome to host private lunches, dinners and spa treatments in the private cabanas for a quintessential Miami Beach experience.
All of our meeting and event spaces are accessible, with door widths of 72" or wider. All of the meeting rooms are located on the second floor and can be accessed via elevator. For more information on accessibility, please view our Accessibility Statement.
© Shelborne South Beach 2021 Shelborne south beach 2020 ALL RIGHTS RESERVED